05/08/19
NEWS - New accessible van will improve Community Reach service in Midland area
After almost two years of fundraising, Community Reach has received its second accessible van.
Since 2004, the charitable organization has provided transportation for north Simcoe residents and older adults with limited support.
The van, a 2015 Dodge Caravan, will ease the workload on the old van, which logged more than 30,000 kilometres last year.
"It is definitely a saviour for us, this second van," said Community Reach transportation manager Rick Ignas.
He says an aging population has increased the demand for accessible transportation, but service is limited by the number of volunteer drivers and seats available.
Once word about the service got out, rides had to be scheduled carefully, especially when the van travelled to medical appointments out of the area. Ignas said the new van, with room for six people, will double the territory they can cover.
Executive director Cathy Greer says the service survives on donations and support from community organizations and local municipalities.
Midland Royal Canadian Legion, Midland A&W, Fred Hook Ltd., Elmvale Lions Club and the Town of Penetanguishene helped fundraise the $18,000 needed for the new van.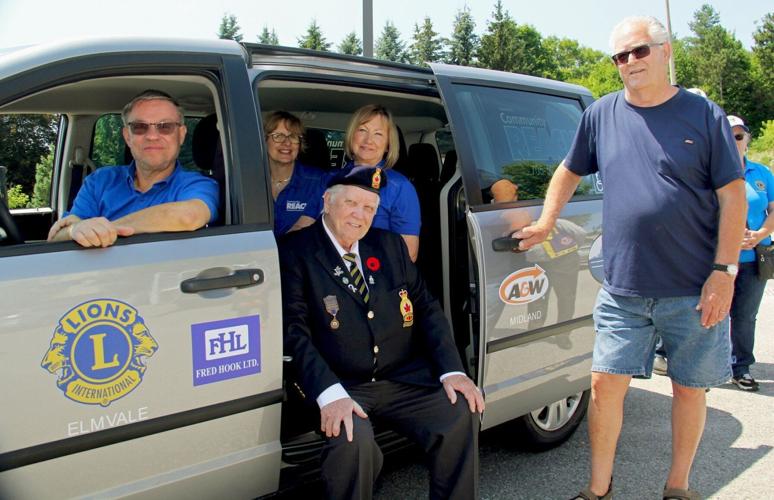 Penetanguishene sees a lot of ridership, said Mayor Douglas Leroux.
"We appreciate the service and the value that Community Reach brings to our municipality," he said.
Many clients would be isolated if not for the service, Greer said. People may not have funds for a taxi and the outlying areas have no transit system, she added. Community Reach bridges the gap and brings people to health appointments, shopping trips and even social visits.
Now that they have a second van, the challenge is finding drivers."We desperately need more volunteers. We have a lot more clients requests than we do volunteer drivers," said Greer.
Last year, volunteers travelled more than 293,275 kilometres and provided 14,200 rides. Volunteers are paid mileage when they use their own vehicles.
"It's a fun thing where you really get to meet a lot of people and you get to ride with them and help them, and the clients are so, so appreciative," said Greer.
To donate to Community Reach, become a volunteer or find out more information, visit communityreach.ca. To register as a rider, email communityrides@communityreach.ca or call 705-528-6999.

Midland Mirror - Ariel Harker
Aug 5, 2029
https://www.simcoe.com/ne..